Swimmer Michael Phelps, the Olympic gold medalist who was infamously photographed in the middle of a bong hit, is hardly the only top-level athlete who has been known to smoke marijuana. Since actors and musicians are in the same spotlight, one might assume that their recreational drug use, including some very gaudy paraphernalia, is a byproduct of excess wealth. That may be true, but it isn't whole truth.
A List As Long As Your Million-Dollar Arm
The list of athletes who have been – with much fanfare – busted and punished for drug use is long and varied. In 2002-2003, four players for the Portland Trail Blazers were busted for marijuana. They generally get treated with kid gloves for their transgressions, unless they're transporting and selling it in great quantities, as was the case with former NFL running back Travis Henry (who financed a scheme to move cocaine between Colorado and Montana). Still, Dolphins running back Ricky Williams served lengthy suspensions – and loss of income – for his habit, even though he has a prescription for medical marijuana.
Diminished Performance – Not!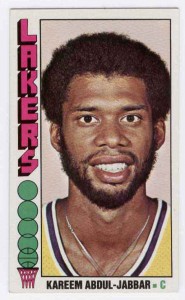 Basketball players have long been the subject of saucy stories in the sports pages. Kareem Abdul-Jabbar, the leading scorer in NBA history, has had multiple run-ins with the law for possession of marijuana. His Boston Celtics rival, Robert Parish, was arrested when a drug-sniffing dog found several ounces of pot in a Fed Ex package that was addressed to his home in Massachusetts. Between them, they have nine championship rings… So much for marijuana weakening one's motivation.
We know how serious the government is when it comes to bongs, pipes and the green leafy substances that people pack in them. But how serious is society about that? Ask Tiger Woods, whose behavior was certainly distasteful, but in no way illegal. He lost more money because of his wild forays into infidelity than most professional athletes will ever see in their entire careers. Had he been busted for pot, it would have registered no more than a brief media titter.